The leading company in verifiable digital badges.
TrueSkills enables you to securely and easily issue, manage, track, and verify your certificates and badges.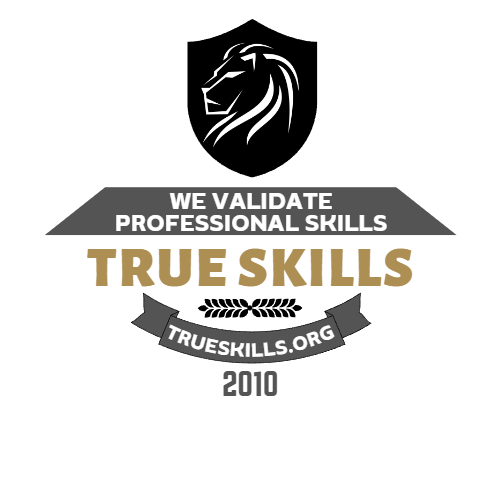 Check out our solutions.
Service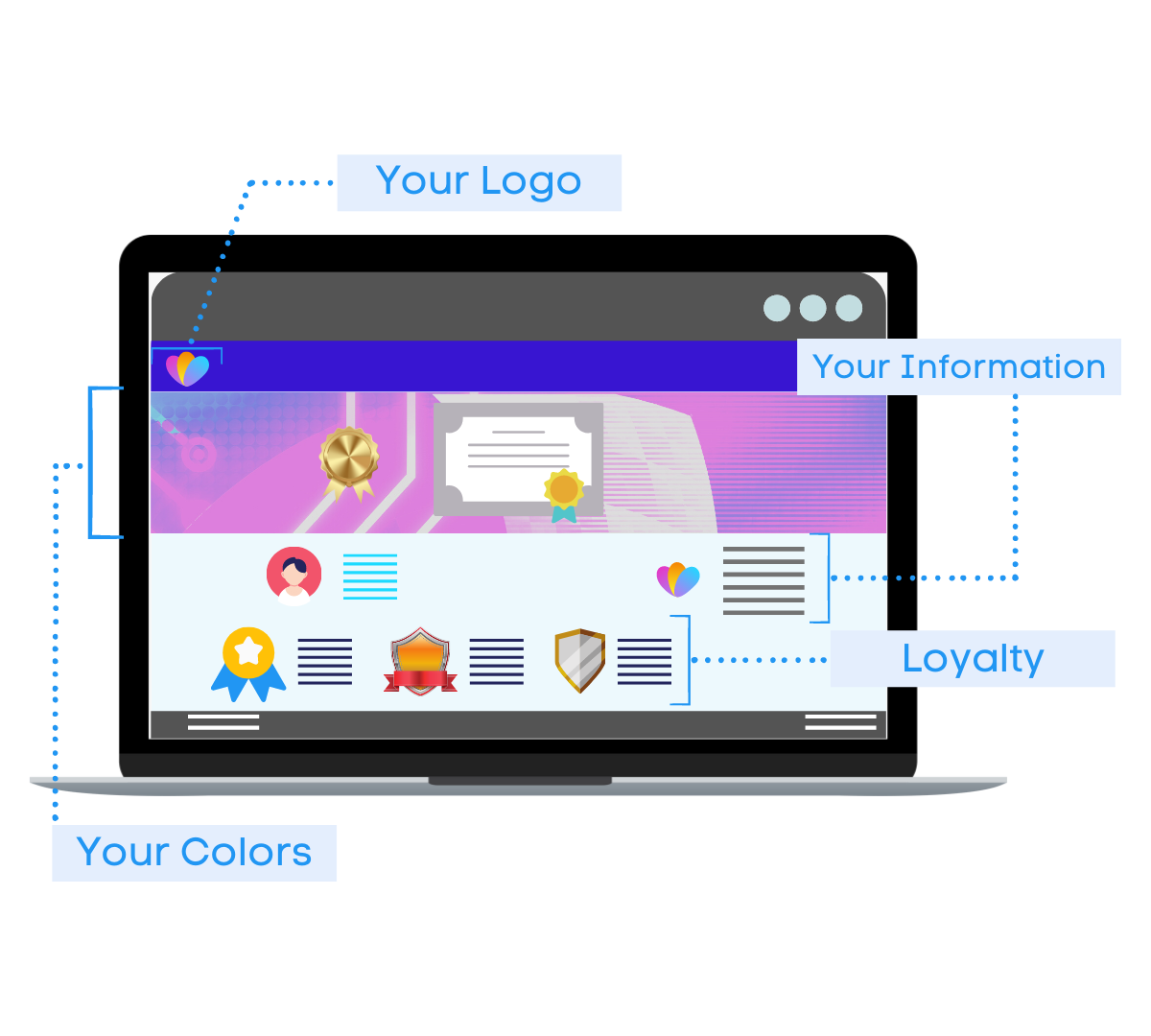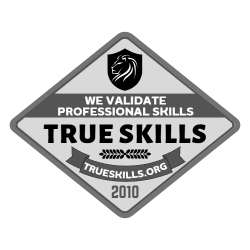 About
Your credentials. Your brand.
We cover these languages: English, Spanish, German, French

Your brand is the weight behind your credentials, not ours.
Your logo is what your recipients and members trust and recognize. TrueSkills allows you, as the issuer, to be the focal point of the recipient experience through our branding and white-labeling options.
A user experience that is effortless, uncomplicated, but still potent.
Recipients and members can receive and interact with badges and certificates issued by TrueSkills without the need for user accounts, logins, or claiming. TrueSkills offers a distinctive approach, resulting in unmatched engagement and sharing outcomes that cannot be achieved by any other platform.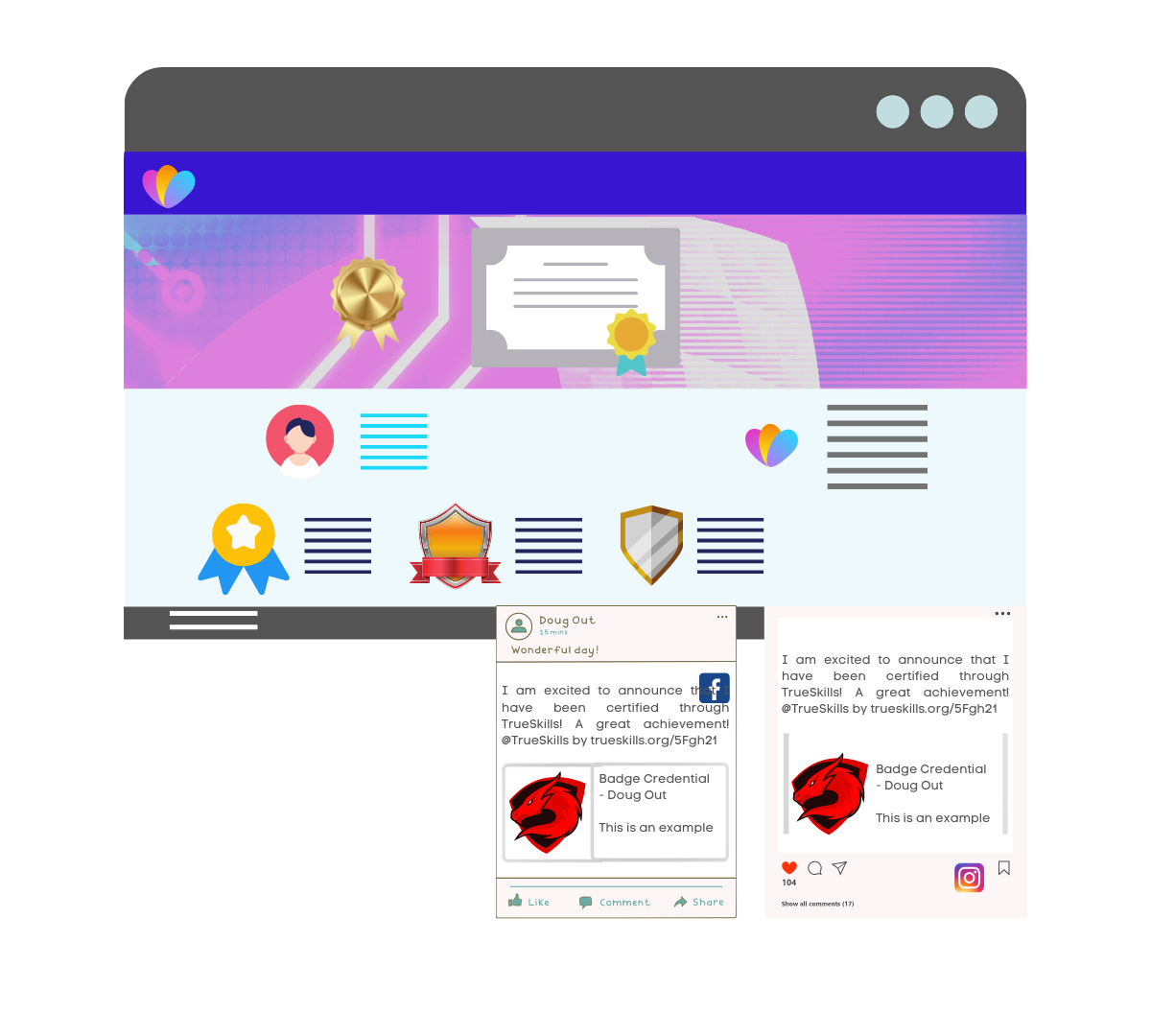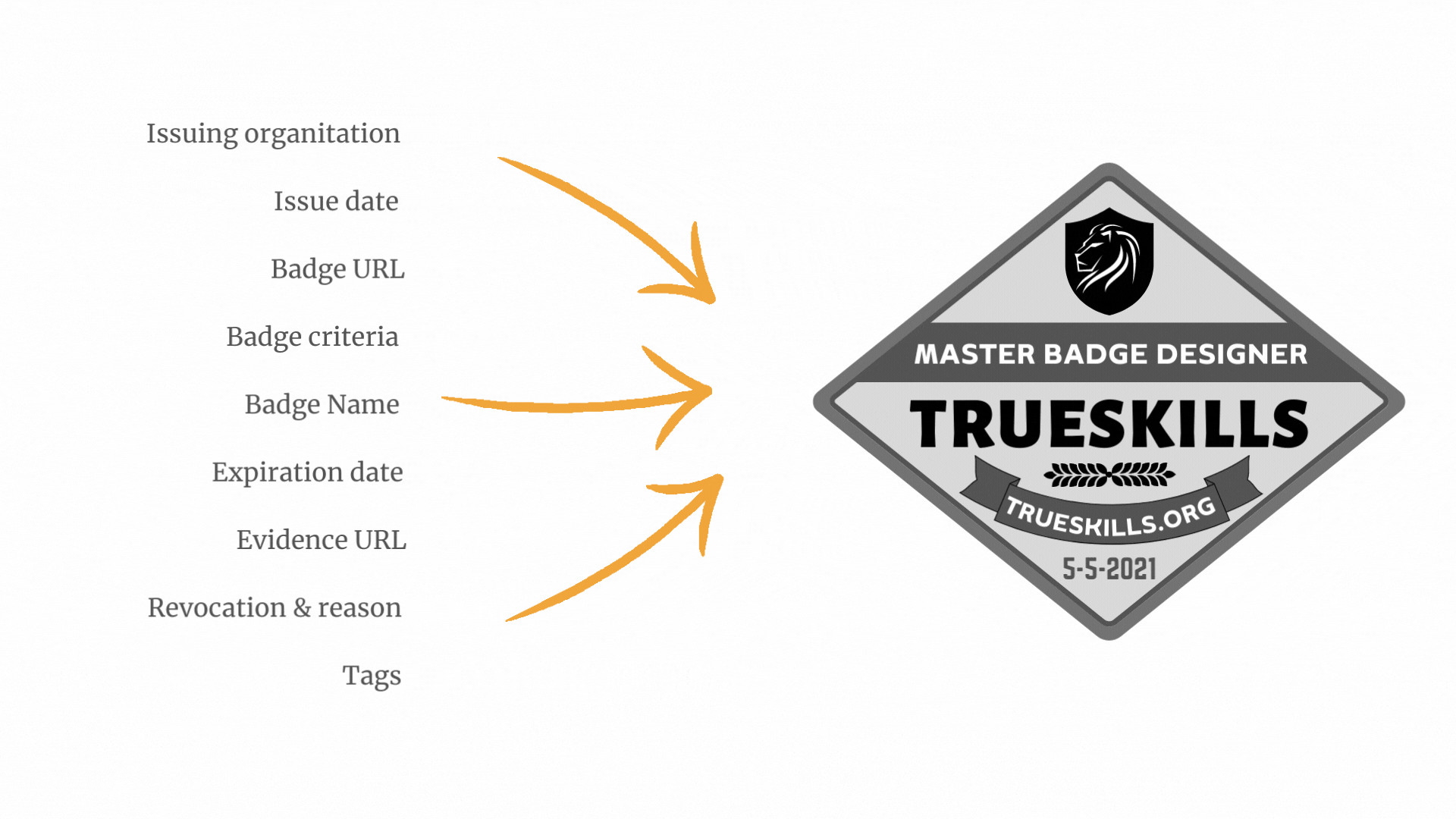 Team
All in One
No worries, no extra efforts, we design your badges, you just focus on selling, and we'll take care of recognition.
Our team of designers will propose badge designs for you based on a questionnaire, choose the one that represents you the most.
Review
Clients' Testimonials
"I was really impressed with how easy it was to create and issue badges using Accredible. Their platform is intuitive and user-friendly, and the options for customizing the badges to our brand were great. Plus, the analytics and insights provided by Accredible helped us understand the impact of our badge program. Highly recommend!"

Lachlan Smith, Melbourne, Australia.
"Thanks to TrueSkills, we were able to easily create and issue digital badges for our certification program. The process was seamless, and the team was always available to answer any questions we had. Our badge earners love the professional and visually appealing designs, and we've seen a significant increase in engagement and social sharing since switching to TrueSkills. We highly recommend their platform to any organization looking to enhance their credentialing program."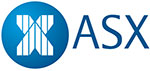 Wendy Anderson
"Using TrueSkills to create and distribute digital badges for our employees has been a game-changer. The process was easy and straightforward, and the end result looks fantastic. Our team members love being able to showcase their skills and achievements in a way that is visually appealing and easily shareable. The analytics and reporting tools have also been incredibly helpful in tracking the impact of our training and development programs. I highly recommend TrueSkills to any organization looking to enhance their recognition and credentialing efforts."

Samantha Johnson
"TrueSkills has been a game-changer for our organization. With their help, we were able to create digital badges that truly represent our employees' skills and achievements. The process was easy and seamless, and the end result exceeded our expectations. Our employees are proud to display their badges and it has helped us recognize and reward their hard work. I highly recommend TrueSkills to any organization looking to create meaningful and impactful digital credentials."

Sarah Cooper, HR Manager.
"Working with TrueSkills has been a game-changer for our organization. Their badge creation platform made it easy to design and issue customized credentials to our team, and the analytics tools provided valuable insights into the impact of our training programs. Our employees love the recognition they receive from earning badges, and it has boosted engagement and motivation across the board. I highly recommend TrueSkills to any organization looking to implement a digital badging program."

Emily Jones, Training and Development Manager.
"Contact us and get your first 100 badges for $1."
Using TrueSkills is very simple we are part of your team.